Family Owned & Operated Since 1972
Open for more than 45 years, our aircraft propeller service center has a solid reputation, built on expertise, honesty, and impeccable service. With a team of certified professionals, Western Aircraft Propeller Service is known for doing superior work in a timely and efficient manner. Our commitment to our customers is absolute, as we place their needs and safety in front while keeping our prices as low as possible. We need aircraft in the air not on the ground.

Combing exceptional skill and aircraft propeller knowledge with advanced technology and techniques, we make sure your aircraft propeller comes back to you looking like new. When it comes to aircraft safety and service, we are proud to be Oregon's preferred choice of Aircraft Propeller Shops. We strive to keep aviation affordable and aircraft flying.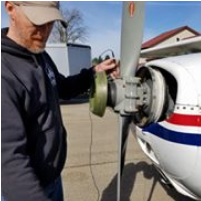 Safety, Affordablity, and Accountability Formost.
With Western Aircraft Propeller Service, you will get one on one help direct from our service center, We are here to answer all your questions, free quotes and services information. Call today and we are here to help you in any way.